MODERN WATCHES WITH EXTRA SPARKLE
Committing to follow a tradition of high technical standards, Swarovski watches are a promise of Swiss made quality coupled with on-trend designs. Key features such as Swiss movement and water resistance are brought to life in crystal embellished cases to add that touch of sparkle that characterizes the brand. From go-to classic pieces to more glamourous interpretations, Swarovski watches tell more than just the time; they each have their own story to tell.
Pushing the boundaries of crystal making, Swarovski presents the new Crystalline Chic watch, an epitome of elegance and sophistication for modern women. A fluid and organic oval case is infused with approximately 1000 sparkling crystals, making it a great addition to any outfit.
THE NEW CRYSTALLINE CHIC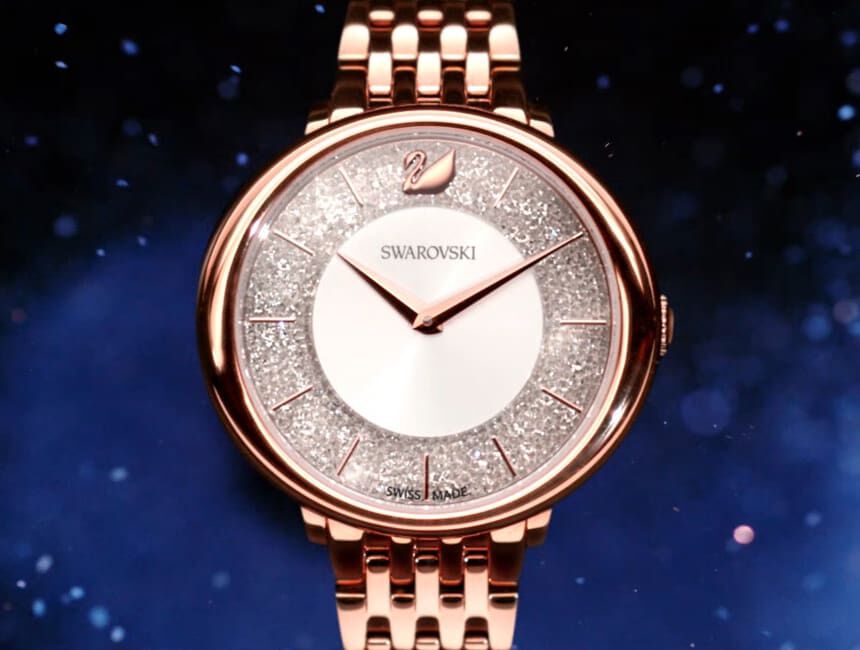 THE OCTEA FAMILY